Open Alpha Release
August 20, 2021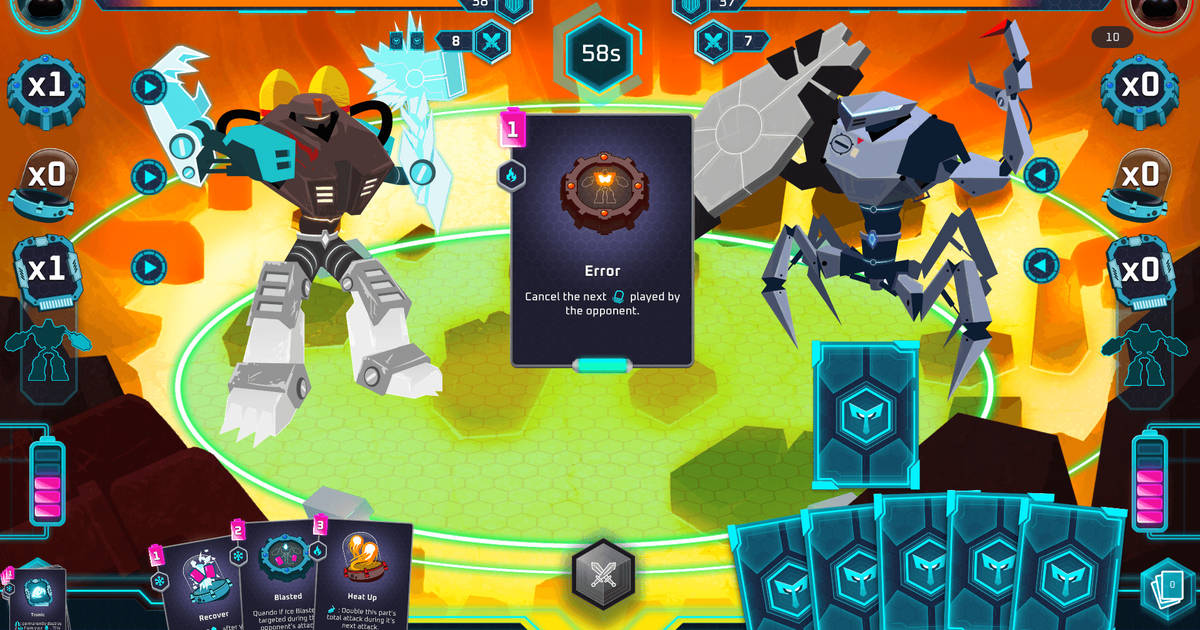 Hey everyone!
We are very happy to announce that after several months of development, we released our alpha version.
Here is the answers for the main questions you may have about it:
Where can I download the game?
The game is available at itch.io
https://madcatgames.itch.io/megabattle
Is is it free to play?
Yes!  The alpha doesn´t have any monetization yet and it is completely free to play. For the future, we aim to continue to have a free to play option and also some paid content. 
What can I expect?
The alpha is an opportunity for us to test the gameplay and have some feedback from players to develop the next release. For now, it is available the AI mode and 4 bot classes to build your robot.
This is a work in progress, so you can expect to find some bugs. Any bugs or feedbacks reports are very welcome and appreciated by our team. 
Where can I leave my feedback?
You can reach us on itch.io, twitter, reddit or discord.
Twitter: https://twitter.com/playmegabattle
Reddit:https://www.reddit.com/r/playmegabattle/ 
Discord: https://discord.gg/8vCZ9JkW